It's finally spring!
Time for sunshine and warmer weather.
Some of our favourite activities this time of year are:
- going for a hike or bike ride
- Sitting on a patio for a coffee or dinner (thank you Daylight Savings)
- Having a BBQ
- Planting something in the garden
- Driving through the country with the windows down
It's also time to clean out our homes and get ready for summer. Spring cleaning can be daunting, that's for sure . To help with some cleaning inspiration we created this printable.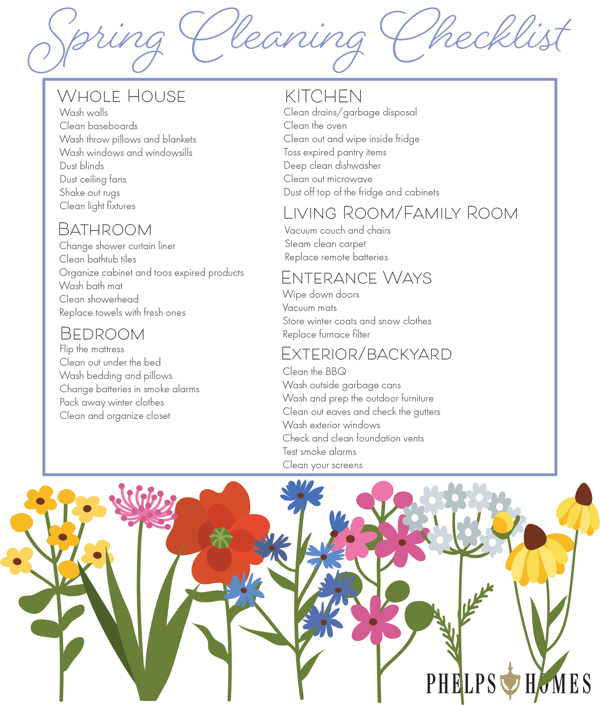 Download instructions:
- Click the above image
- Right click and 'Save Image As'
- Save wherever is convenient for you
- Print
Enjoy!
Also, a big round of applause to freepik for the lovely flower images.