We have been proudly building in Niagara for over 40 years, and sometimes we like to reflect on our past and current communities.
From Niagara Falls to Smithville and in between, we love taking some time to drive our old neighbourhoods- and you can too!
Below is a Google Map that lays out the route for a perfect Sunday Drive, exploring Phelps communities of past and current days. But the best part? A few of our communities are also on the wine route. Keep reading to learn about award-winning wineries that can be added to your low-key Sunday.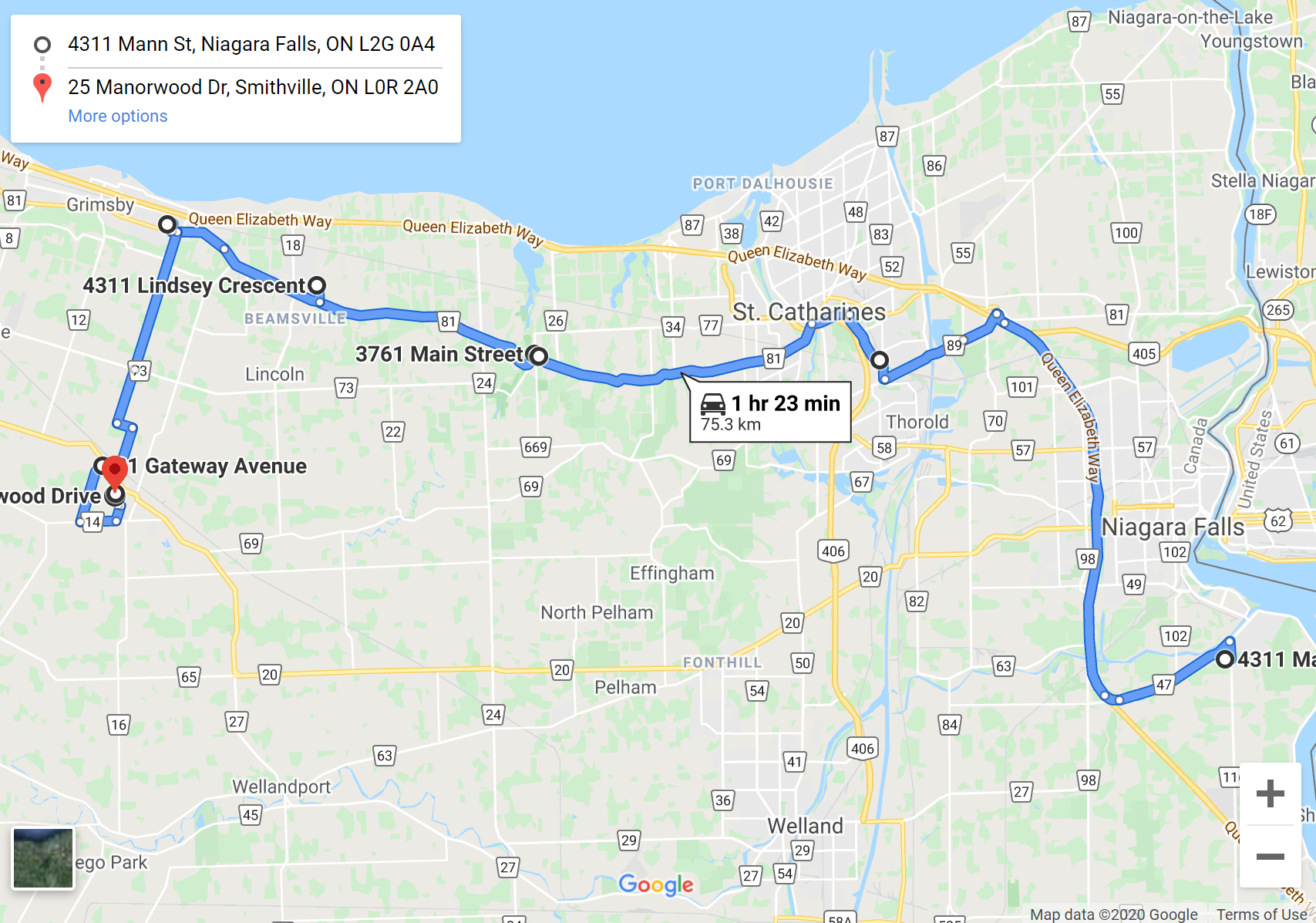 AWARD WINNING WINERIES
St. Catharines
📍13th Streeth Winery |1776 Fourth Ave, St. Catharines, ON L2R 6P9
📍Hernder Estate Wines |1607 Eighth Ave Louth, St. Catharines, ON L2R 6P7
📍Rockway Vineyards |3290 Ninth St, St. Catharines, ON L2R 6P7
📍Henry of Pelham Estate Winery |1469 Pelham Rd, St. Catharines, ON
📍Sue-Ann Staff Estate Winery|3210 Staff Ave, St. Catharines, ON
Jordan Village
📍Creekside Estate Winery|2170 Fourth Ave, Jordan Station, ON L0R 1S0
📍Flat Rock Cellars|2727 Seventh Ave, Jordan Station, ON L0R 1S0
📍Harbour Estates Winery|4362 Jordan Rd, Jordan Station, ON L0R 1S0

Beamsville
📍Rosewood Estates Winery |4352 Mountainview Rd, Beamsville, ON L0R 1B2
📍Peninsula Ridge Estates Winery |5600 King St, Beamsville, ON L0R 1B0
📍Fielding Estate Winery |4020 Locust Ln, Beamsville, ON L0R 1B2
📍Good Earth Food & Wine Co |4556 Lincoln Ave, Beamsville, ON L0R 1B3