Live your best life in Niagara!
If you're retired or looking to downsize, why not downsize AND upgrade your lifestyle at the same time?
By now you've noticed some of the amazing properties and communities nestled here in the Niagara region.
This area is perfect for Seniors of all ages! With so much to do and see, you'll love the convenience and excitement of living here.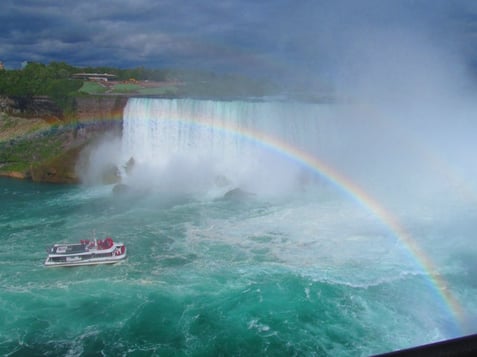 Take a weekend
in Niagara Falls; celebrate at Fallsview Casino; tour wine country; sp
end the day on the course at one of the prestigious golf courses; take in a show at the popular Shaw Fest
ival and so much more. Award winning restaurants, shops, museum, parks, trails and beaches are here to explore.
If your a homebody, you can relax with care-free living in one of our Phelps communities - bungalows built with you in mind, in mature neighbourhoods where pride of ownership is evident and there's enough room for family to visit and grand children to play. Watch the birds, read a book and of course sip Niagara wine in your private backyard.
In Good Company
You'll be in good company here with 'near-seniors' (50+ years) moving this way in order to downsize. "It's the active near-seniors who are making a difference all across Niagara, says Walter Sendzik, CEO of the Greater Niagara Chamber of Commerce. "We're seeing a lot of people coming from Toronto who are downsizing, people who are looking for a slower pace but close to the Greater Toronto Area. You can sell a home in Toronto for $700,000 and get a property [in some parts of Niagara] for $300,000. It's downsizing from the city but it's upsizing in the rural area." https://www.theglobeandmail.com/globe-investor/retirement/leave-the-city-and-upsize-in-niagara-region/article17070562/
If you're looking for a new hobby or groups to join, check out Senior Clubs and Legions in the area, like the Grimsby Seniors Club.These centres and clubs provide educational, fitness, recreational and social programs.
As a further benefit for seniors, the health-care system in our region is being renovated with new facilities to accommodate the population and services required. As well, "Niagara provides a range of services for seniors who want to keep active and stay in their home as long as possible... [there is] information and access to specialized programs, services and resources that help seniors live active, healthy and independent lives." https://www.niagararegion.ca/living/seniors/programs/default.aspx
Did You Know?
The Ontario Senior Homeowners' Property Tax Grant is a yearly grant that helps you with taxes on your property.
If you're looking for a new construction bungalow here in Niagara, Phelps Homes is the perfect choice. For more information on our current communities, contact info@phelpshomes.com