You may be familiar with St. Catharines, but have you paid a visit to the community of Merritton?
From it's industrial and industrious beginnings, the town of Merritton enjoys a proud, rich history spanning almost 200 years.
A Little Merritton History
It is also here that the Phelps family - whose future generations would found Phelps Homes - would secure their place in local history; playing a significant role in the development and construction of not only the first and second Welland Canals, but in the growth of a number of important canal-related industries as well.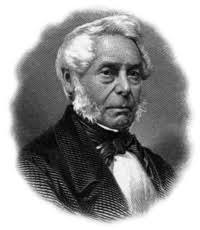 Often referred to as The Heart of St. Catharines, Merritton is named after William Hamilton Merritt; local entrepreneur and the visionary behind the first Welland Canal. Until 1858, Merritton was named Welland City, but exchanged names that year with Merrittsville (now City of Welland), when that town became the "seat" of Welland county.
Prior to amalgamation in 1960, Merritton was a separate entity (along with Grantham and Port Dalhousie).
As a former industrial centre on the Welland Canal, Merritton retains a small yet impressive number of heritage sites, including:
The original Town Hall
Which at one time also operated as the City of St. Catharines Museum and is now it is home to the St. Catharines Seniors' Centre.
Merritton Tunnel

(under the third Welland Canal)
Remnants of the three previous

Welland Canals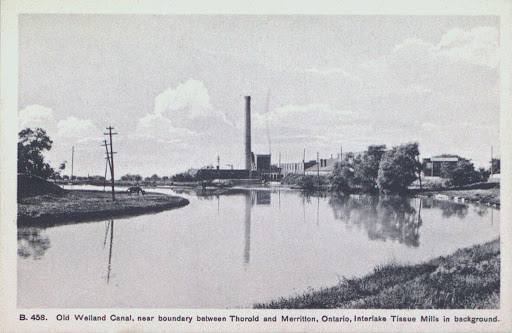 Though much of Merritton's industrial footprint has disappeared, numerous architectural landmarks have been lovingly restored, renovated and repurposed. The Beaver Cotton Mill, which was built in 1857, is now home to The Keg. The Lybster Mill, which was one of the pioneering cotton mills in the Dominion of Canada, is home to Johnny Rocco's Italian Grill and The Stone Mill Inn.
It's pretty remarkable to live in a place where the past is still so much a vivid part of the present. But then again, Merritton Commons is a pretty remarkable place to call home.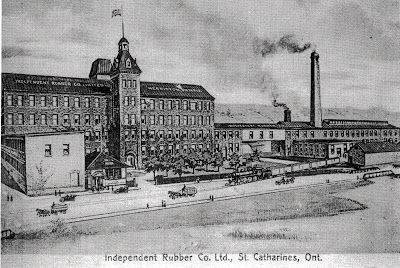 ---
History and Character, Together with a Sense of Pride and Place
Long-time Merritton residents know that the experiences that define the local lifestyle go back generations. One visit to any of the many year-round events and activities, such as the Merritton Community Days Festival and Labour Day Parade, and you'll be hooked!
From what was once a tiny hamlet on the Welland Canal, to a prosperous industrial town, and now a growing neighbourhood in the heart of St. Catharines- the community pride runs deep.
There Is So Much to See and Do
Merritton Commons is well located within the Niagara Region by its proximity to Highway 406 and the Q.E.W.
From your home you're just 1.5 hours to the GTA (with a consistent GO Bus schedule to travel with ease) and less than half that to Hamilton/Burlington, the Fort Erie/Buffalo border. But it's what's at your door that makes this such an incredible place to call home.
For those who like to shop there's The Pen Centre, the new Outlet Collection at Niagara, and a choice of dozens of big box and shopping destinations scattered throughout the city. Just minutes away is Downtown St. Catharines where you'll discover a variety of dining opportunities to tempt every palate, as well as a full offering of year round cultural, sports and entertainment options such as the First Ontario Performing Arts Centre, the Marilyn I. Walker School of Fine and Performing Arts, and the Meridian Centre.
For added peace of mind, there's the new state-of-the-art St. Catharines General Hospital and Regional Cancer Treatment Centre that's just 10 minutes away.
Amenities
Top Notch Dining
You're in the heart of St. Catharines and surrounded by amazing places to dine! The Keg, Swiss Chalet, Johnny Rocco's Italian Grill, Wild Wing, Olee's Ale House, and more are under less than 3 minutes away from our Merritton Commons community. Don't miss out on the unique dining experiences in Downtown St. Catharines, with the option of fine dining, pub fare, or sweet treats; something to satisfy every craving!
For even more food & drink options, view our amenities map below!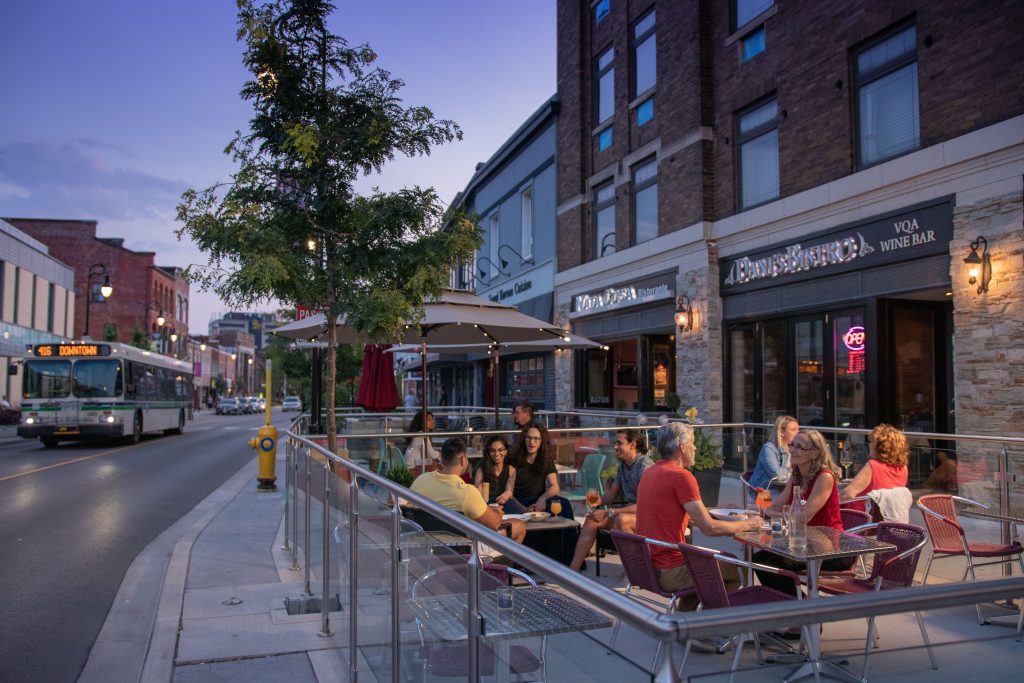 Photo courtesty of: St. Catharines Downtown Association
Shopping
All of your grocery and shopping needs are literally around the corner with Sobey's (in a plaza featuring an LCBO, Starbucks, Scotiabank, and plenty of food options) being less than 3 minutes away and the Pen Centre (featuring a Zehrs and Walmart) less than 4 minutes away. But that's not all! The new Outlet Collection at Niagara is a short 9 minute drive away from your front door and features a plethora of shopping and dining options.
Looking for a more local experience? Downtown St. Catharines boasts tiny shops full of character and one-of-a-kind finds and unique, amazing dining experiences.
For even more shopping options, view our amenities map below!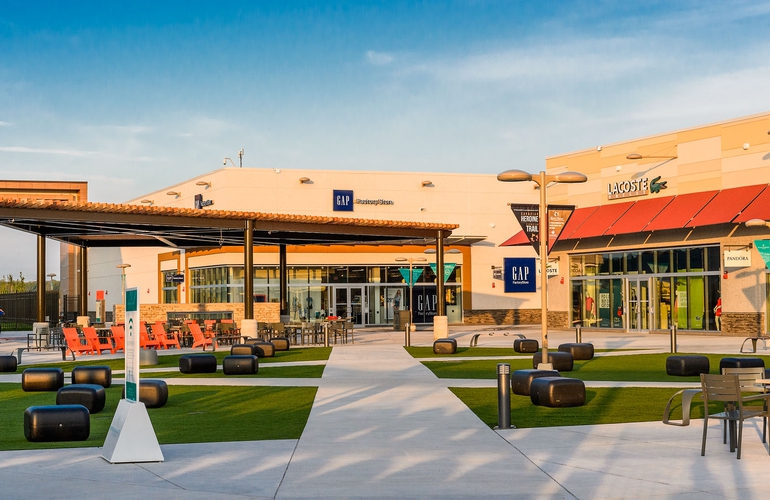 Photo courtesy of: VisitNiagara.com
Wine Country
If there's one thing Niagara is known for, it's our wine country; and it's not just in Niagara-on-the-Lake! Enjoy plenty of award-winning wineries minutes from your new community, including:
📍13th Street Winery | 1776 Fourth Ave
📍Hernder Estates | 1607 Eighth Ave Louth
📍Rockway Vineyards | 1469 Pelham Rd
📍Henry of Pelham | 3290 Ninth St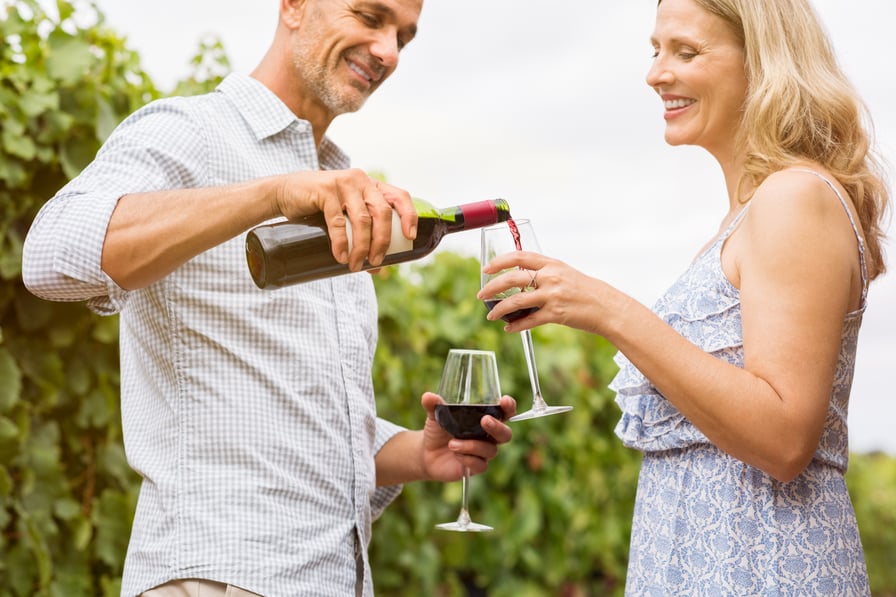 Entertainment
Outstanding entertainment is provided year-round at Downtown's new FirstOntario Performing Arts Centre, with everything from orchestra and musical performances, to workshops, to family fun, and the Meridian Centre which is home to Niagara's Ice Dogs and River Lions and also features concerts throughout the year.
Annual Events
St. Catharines and Merritton are home to plenty of annual events that celebrate Niagara. The annual Labour Day parade in Merritton is a staple and, rain or shine, satisfies the many parade-goers.
Montebello Park (7 minutes from Merritton Commons) hosts everything from evening yoga classes to outdoor concerts and festivals all summer long, including the famed Niagara Wine Festival (and parade)!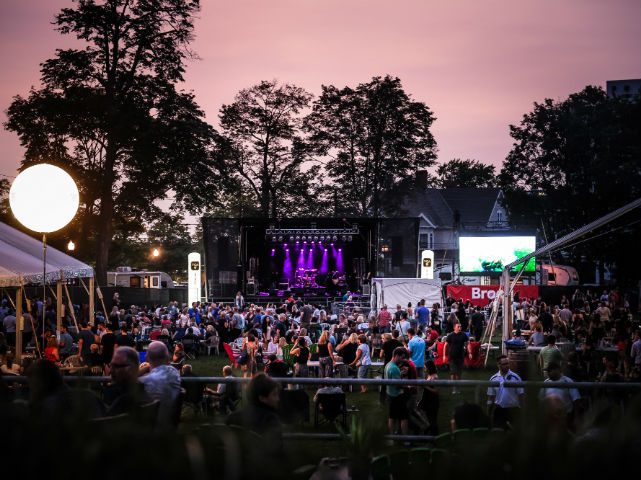 Outdoor Recreation
Fancy exploring the great outdoors? Spend the day enjoying the weather or actively explore beautiful St. Catharines!
Burgoyne Woods
Enjoy expansive open space, trails, a leash-free dog park, playground, tennis courts, and picnic areas
Welland Canals Bike & Walking Trail
From Bridge 1, the route stretches southwards from St. Catharines to Port Colborne, a distance of 45 km (including George Nicholson Trail). Making your way along the Welland Canal, you will see massive ships on their way to climb the Niagara Escarpment.
Merritt Trail
The Merritt Trail begins at Bradley Street in south St. Catharines and continues through to Martindale Road in West St. Catharines, and connects with the Green Ribbon Trail. The Merritt Trail is an historic trek and some sections of the trail are intermittent. (If you wish to follow the trail from beginning to end, it is advisable to pick up a map.)
For even more recreation & leisure options, view our amenities map below!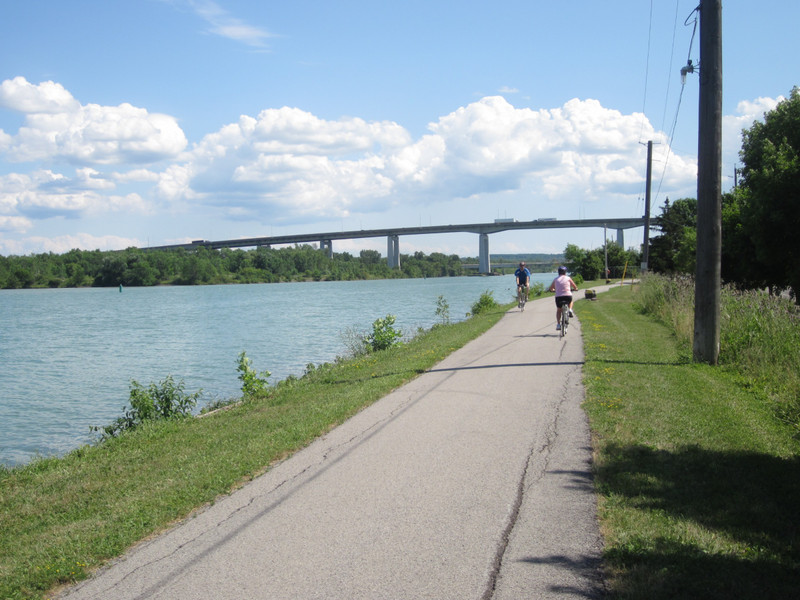 It's here, a little more than a stone's throw from the banks and stone locks of the old Welland Canal, that Phelps Homes is developing Phase 2 of its beloved Merritton Commons. Phase 2 offers 31 new properties to this growing master planned community. Nestled on 12 acres, with wooded acreage set aside as a magnificent neighbourhood park, this residential showcase of Bungalow & Two-Story townhomes will be home to more than 100 families.
There's a reason Merritton is called the Heart of St. Catharines.👇