In the heart of Smithville, you can find our Stepping Stones community. Offering 4 different floor plans to choose from, all include 3 bedrooms, 2.5 baths, and a single car garage, these townhomes are the perfect place to call home.
For a limited time you can get more for less with up to $15,000 in no-charge upgrades! Your home will include wood flooring in the main floor living area, an oak staircase, and a stainless steel appliance package.
Along with our new townhouse community, the neighbourhood, just last fall, welcomed a new St. Martin Catholic School which features nearly 20 classrooms, a child care centre, a new gymnasium with a stage, a library/resource room, and a chapel.
We are also looking forward to the multi-use recreation site, which will include a new library branch, walking tracks, a skate park, and a splash pad. Additionally, this site will replace the aging Smithville Arena. The current time line will see the library and outdoor features completed for summer 2018 and the arena opening in January 2019. This site will also be the hub of the new Smithville GO Transit bus route which makes travel from Smithville even easier. And for those looking to head East the proposed GO Train route will only be 10 minutes away.
Just a hop, skip, and a jump from Grimsby and Hamilton, Smithville offers small town living without having to go far for all your amenities.
You'll be surrounded by world class wineries, fruit markets, farm-to-table restaurants and some amazing historical sites, fun for kids an parents alike.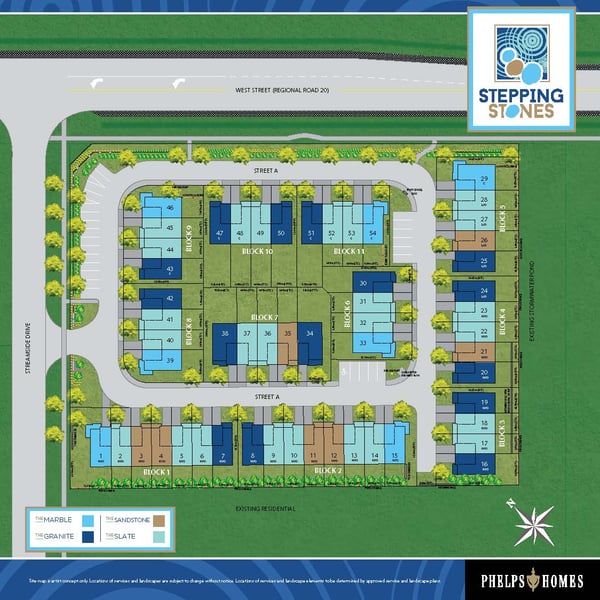 Come and visit our sales centre at 31 Gateway Ave, Smithville ON L0R 2A0, email us at infor@phelpshomes.com, or call us today at 905-945-6978
Take the first step to a quailty family townhome now at Stepping Stones!/blog/10-reasons-why-west-niagara-is-an-amazing-place-to-live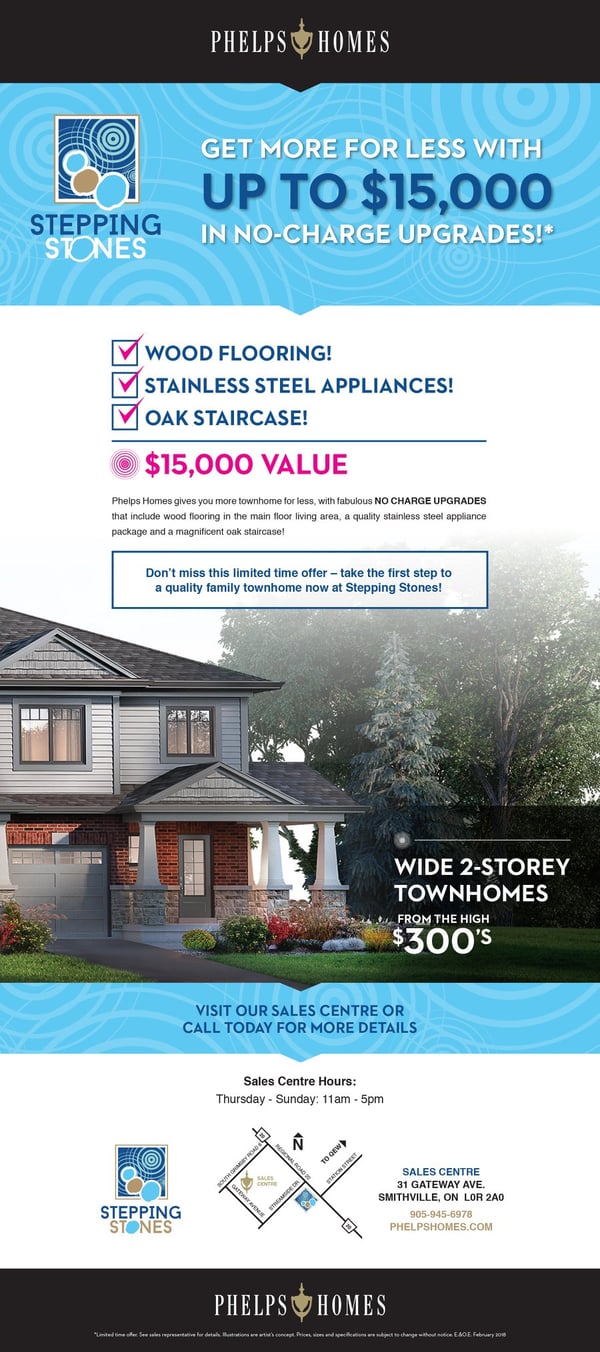 For more information on above mentioned community projects:
https://www.niagarathisweek.com/news-story/7533135-back-to-school-in-a-brand-new-home/
http://www.stcatharinesstandard.ca/2017/09/05/new-school-welcomes-students
https://www.niagarathisweek.com/news-story/7540441-ground-broken-on-murs-project/