It doesn't have to be difficult to ensure your home is both pet friendly AND stylish! No matter the type of four-legged family member, your home's floors, rugs, and furniture can take a beating.
Customizing your new home or making upgrades in your current one, here are some perfect pet-friendly options to protect your home.
---
Flooring
The three things every pet owner looks for in a floor:
water resistant
scratch resistant
dent resistant
You'll have many options when choosing a floor in your new home or upgrading your current one but, as a pet owner, it's time to consider vinyl flooring. At Phelps Homes, we are proud to offer Twelve Oaks Luxury Vinyl for your home. And here's why:
Cost
What's better than protecting your home in a cost-effective way? Not only is Luxury Vinyl less expensive than ceramic tiles and hardwood, but it is longer-lasting and easier to maintain.
Maintenance
Vinyl tile floors are very low maintenance. When it comes time to give them a good clean, simply sweep first and damp mop second.
Durability
Vinyl tile is very durable and able to withstand a lot of traffic, and is resistant to scratches and dents. (Perfect for your dog or cat's long nails!) When properly installed, vinyl tiles should last approximately 20 years.
Twelve Oaks vinyl collections are made completely with virgin poly-vinyl materials and are 100% environmentally sustainable and recyclable. They are also FloorScore certified for indoor air quality- ensuring a healthy living space.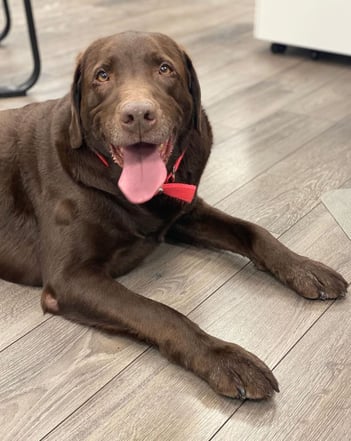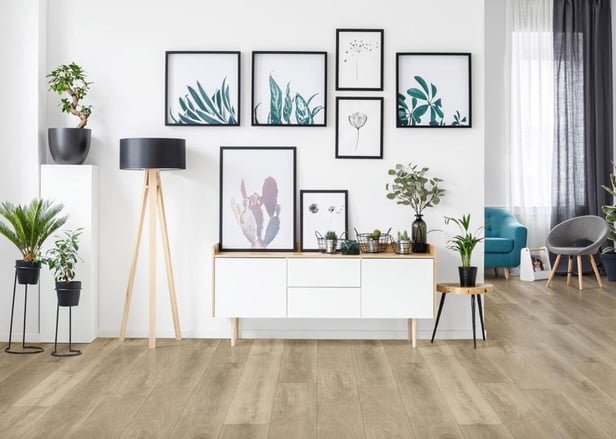 Source: Twelve Oaks Instagram
Rugs
Indoor/Outdoor
This is your best chance of owning a care-free, pet friendly rug. Your pet's nails can't ruin it and the material discourages chewing. Plus- all you need is a little soap and water to clean up a mess! Enjoy plenty of fun design options and a softer feel on your pet's paws and your feet!
Woven Wool
Believe it or not, wool is naturally stain-resistant and easy to keep clean as the natural oils in wool resist dirt and keep it from getting ground into the fibers. This makes wool rugs a great candidate for a pet friendly home! Regular vacuuming will clear up pet hair and dirt, so that you don't need to wash your rug or your dog as often.
Keep in mind- a knotted or loop pile rug could easily catch and snag on your pets nails.
Cotton Flatweave
Flatweave Cotton rugs can be easily moved around as they are light-weight and can be folded without causing a permanent crease. (They're also perfect to use at the dog park!) These rugs can be hand-washed easily or given a quick shake to rid them of dirt and pet hair.
Keep in mind- Flatweave Cotton rugs are durable but not chew or scratch proof.
(When in doubt- go for a pattern.)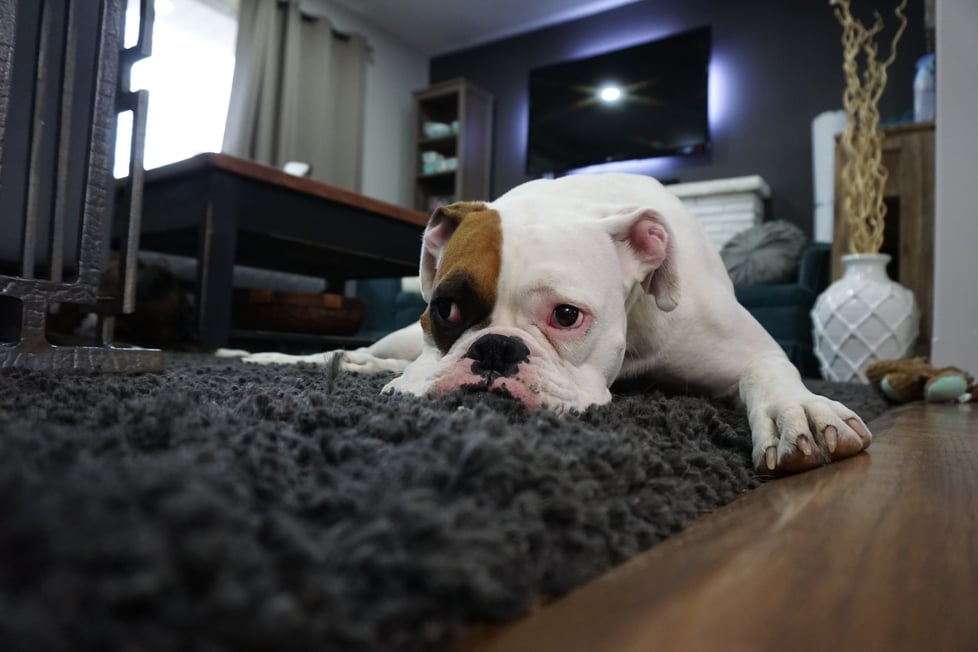 Furniture
Tight Weave Fabrics
It's hard to fall in love with a couch and watch it fall victim to your pet's claws. A hint for when you're shopping for your new seating- the tighter the fabric weave of your couch, the less likely it is to catch! (Also shop for darker colours that hide dirt a little better.) Canvas, linen, and man-made microfiber couches are great ideas for dog and cat owners.
Leather/Vinyl
You may have heard it from your pet-owner friends or experienced it for yourself- Leather/Vinyl couches are one of the best options in a home with pets. It's durable, it won't snag claws, it wipes clean with a damp cloth, and a little wear and tear adds to the distressed aesthetic.