Don't see a small space as a negative, see it as an opportunity! A small space gives you the chance to try some design techniques to make the space feel and appear larger; and you can get a little more bold with it, too.
Here are 10 ways to utilize your small space and make it feel bigger:
Create contrast with paint colours
Use a light colour as the main colour and select a dark, bold colour for furniture or as a focal wall. This creates depth and gives the illusion of a larger space.
Want to try for something a little funkier? Use a bold wallpaper to create a colourful accent wall!

Get creative with storage
Want to use a bench for your dining room table? Use a bench that has storage capabilities! Hoping to use this small space as an office? Select a desk that has a built-in filing cabinet or drawer system for all your work-related needs. If everything you use in this area can be tucked in a designated spot out of the way, you eliminate clutter and give the appearance of space.
Don't shorten your curtains
No matter the size of window, floor to ceiling curtains will instantly give the illusion of a higher ceiling.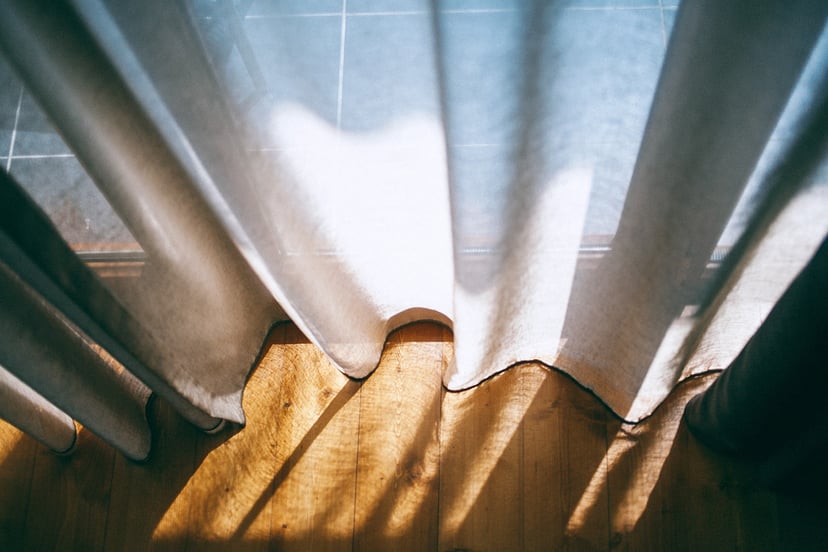 Feature larger decorate accents
Lots of small knick-knacks tend to clutter up a room and make it look smaller. Use the rule of thirds when adding decor accents on your surfaces, but don't put them everywhere! Choose the largest surface areas in the room and stick to 3-5 items on that surface.
Utilize lamps
Even if your space has overhead lighting, use multiple lamps - both table and floor - to create a dynamic lighting set up. Having multiple sources of light in a room can make the space feel more expansive, especially if it has limited natural light.
Use transitional furniture
Opt for furniture with exposed legs as it creates a flow in the room. Chairs and sofas with skirts, or chunky desks that are solid to the floor, can make the room feel boxy.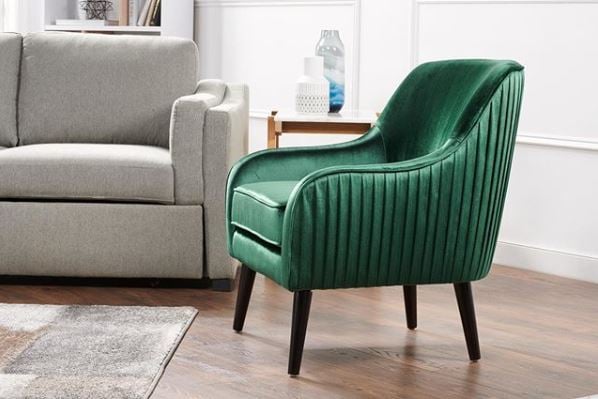 Declutter
Try to make a habit of decluttering cabinets, closets, and any other spaces every 6 months to prevent your home from feeling overcrowded.
Use mirrors as wall art
Hanging mirrors allows you to bounce natural light from windows to make it appear brighter during the day. Use a focal point and angle your mirrors toward it to give the illusion of depth.
Hang a visually interesting ceiling light fixture
Incorporating ceiling lights with interesting details draws the eye upwards and adds height to a room.
Don't be afraid of area rugs
Area rugs help rooms feel finished and pulled together, and create the illusion of more square footage. Styling the space like a larger room (but more to scale) will not draw attention to the limited space.