We've all done it, right? Said the name of one style of décor but meant another? Or interpreted décor as modern when it was actually contemporary.
Maybe knowing the names doesn't seem important now, but understanding which style is which and why will definitely help you design and decorate your home. Our Design Consultants are here to walk you through the process but before they do, let's try to define your ideal décor!
Whether it's minimalist, industrial, or a mix between modern and vintage- trust us when we say this will make everything so much easier.
---
Modern
Modern stems from minimalism and refers to a design with clean, lines, a neutral colour palette, and the use of materials that can include metal, glass, and steel. Clutter and accessories are hidden away or non-existent, as the materials and clean lines are seen as both design and décor.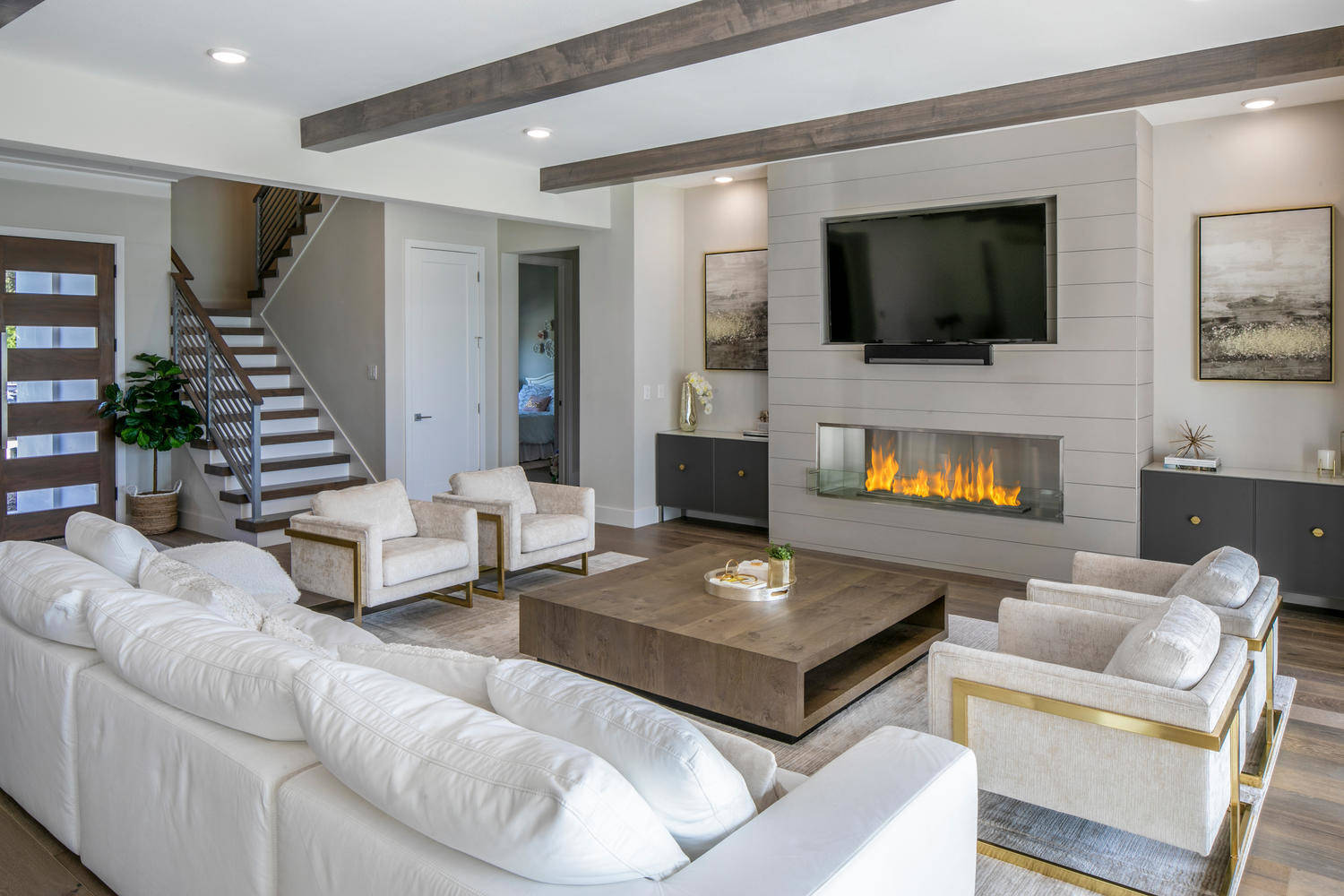 Photo courtesy of: Houzz
Mid-Century Modern
This design element is a modern twist on the décor from the 50s & 60s- also stemming from a minimalist approach. Simple, functional furniture made from/featuring accents of teak, cement, or glass with visible legs that allow the space to feel breathable. Pops of colour that were popular in the namesake decades are highlighted in the furniture, décor accents, or design elements.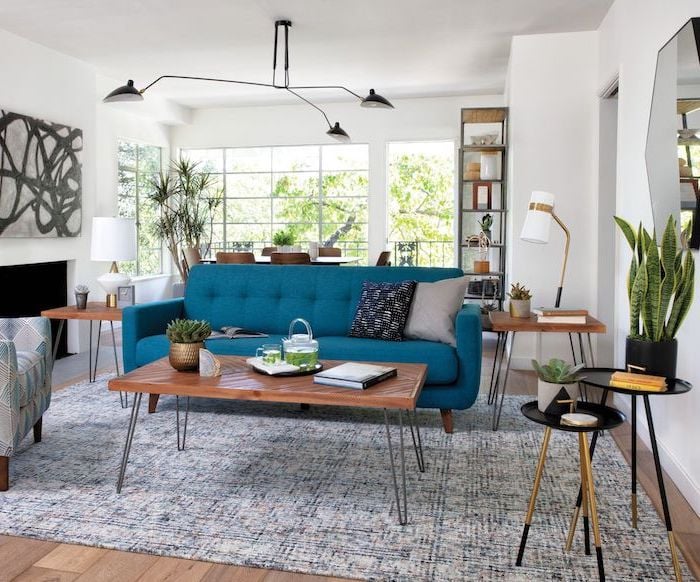 Photo courtesy of: ArchZine
Minimalist
Colour palettes are neutral, monochromatic, and airy. Furnishings are simple and streamlined, and nothing is excessive or loud. Minimalistic décor is characterized by simplicity, functionality, and clean lines.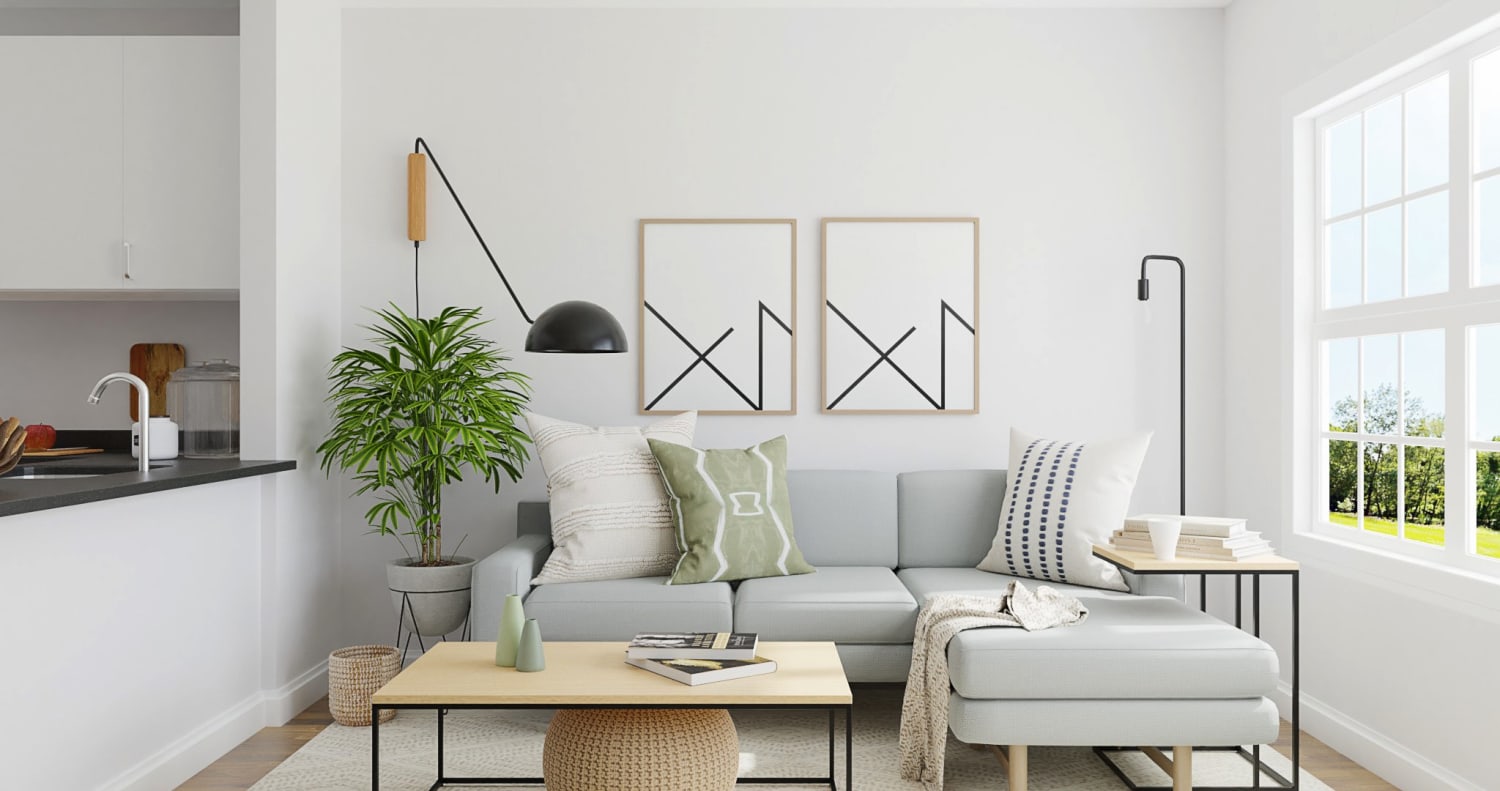 Photo courtesy of: SpaceJoy
Contemporary
Modern and Contemporary may seem interchangeable, but there are definite differences in the decor styles. While modern is strict with it's use of clean lines, contemporary is a little more fluid and provides more freedom with accent pieces. Furniture tends to be lower to the ground, usually with metal legs or frames, and focuses on streamlined shapes. Neutral colour palettes with a pop of colour and strong artwork complete a contemporary space.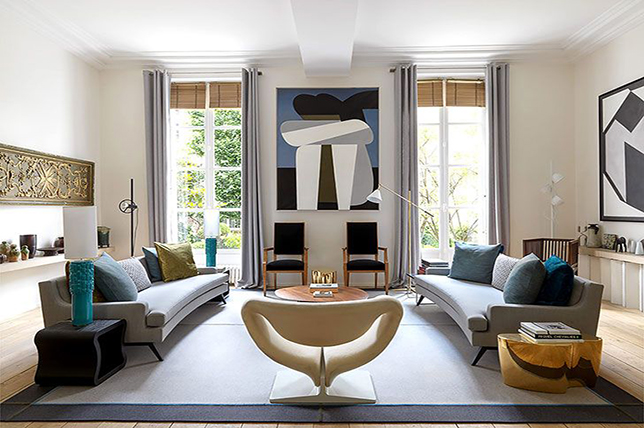 Photo courtesy of: AK Studio Design
Traditional
Traditional design style offers classic details, sumptuous furnishings, and an abundance of accessories. Décor elements usually include dark, finished wood, rich colour palettes, and a variety of designs, textures, and curved lines- with lots of layering!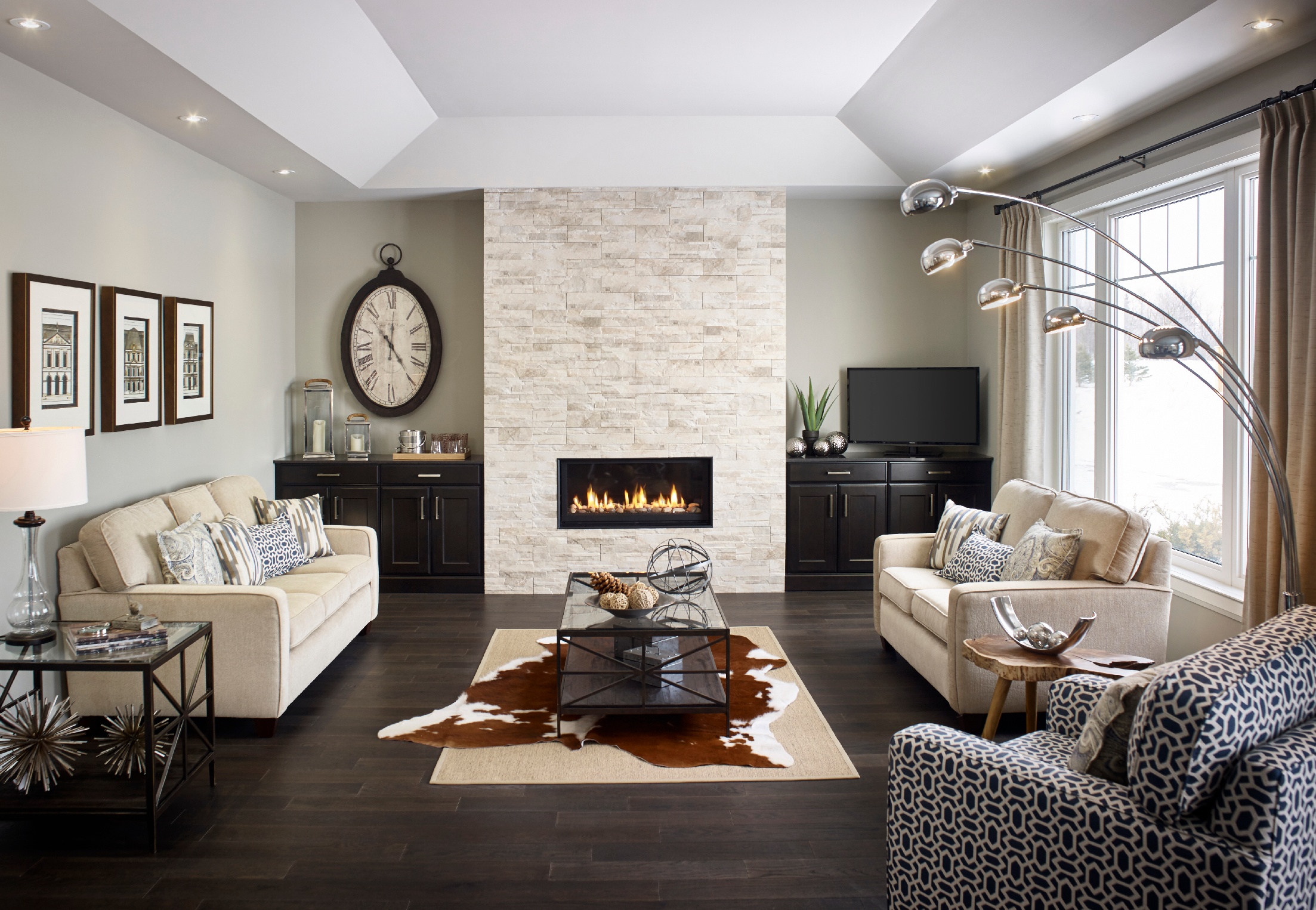 Scandinavian
Scandinavian furniture is simple and understated, focusing on simplicity and functionality. It is usually accented by an all-white colour palette and the incorporation of natural elements and fabrics. Reduce the clutter and let the natural light takeover!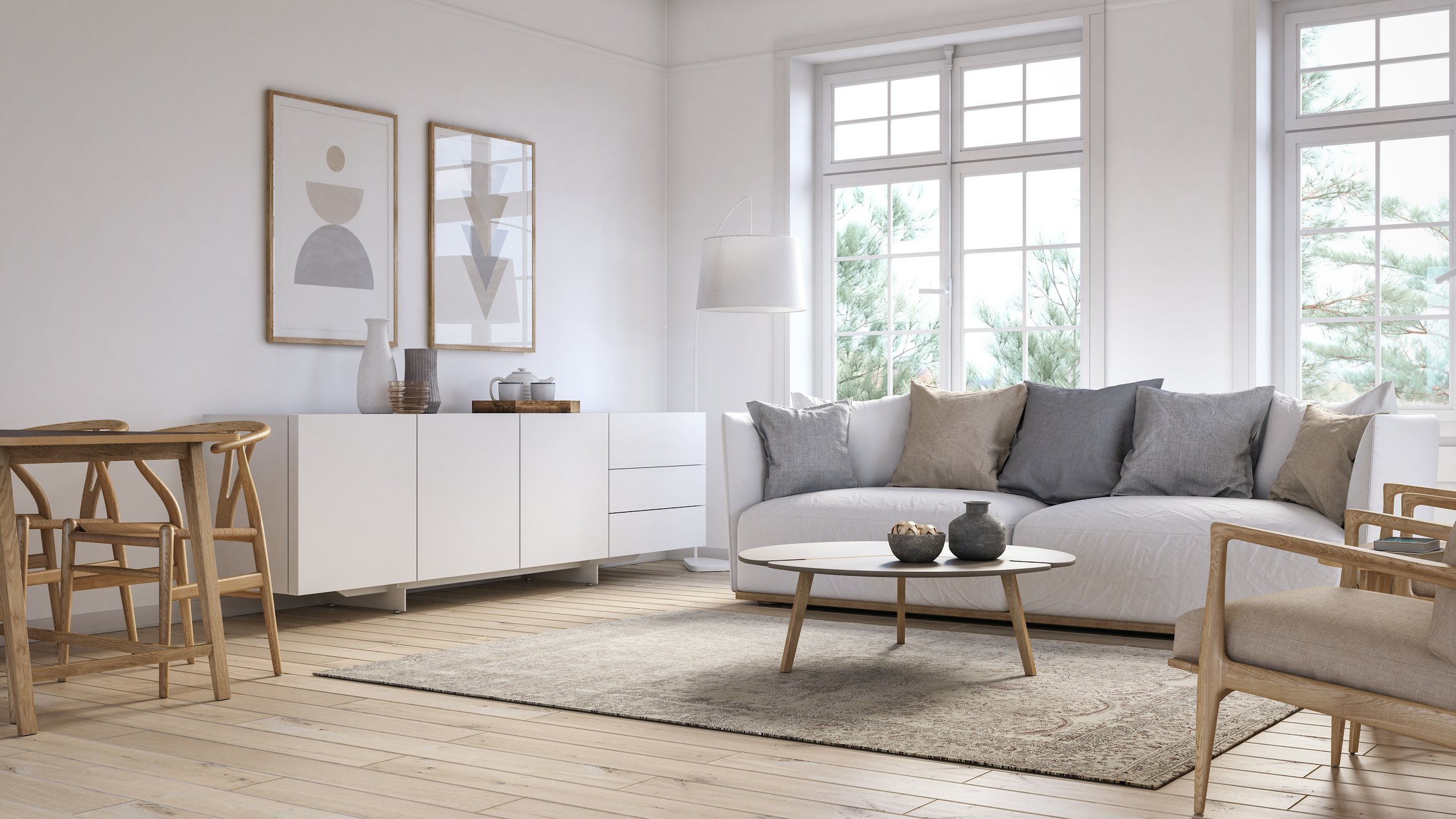 Photo courtesy of: Ambiente Modern Furniture
Transitional
Transitional is a blend of both traditional and contemporary design to create a balanced space. The goal of this décor is to creating a calming and relaxed space that feels stylish and sleek, as well as warm and inviting.


Bohemian
This décor style pulls heavily from the 1960s and features layers of different fabrics, textures, colours- you name it! The only rule is? If you like it, it works. The focus of bohemian style is featuring one-of-a-kind pieces, lush plants, pre-loved furniture and accents.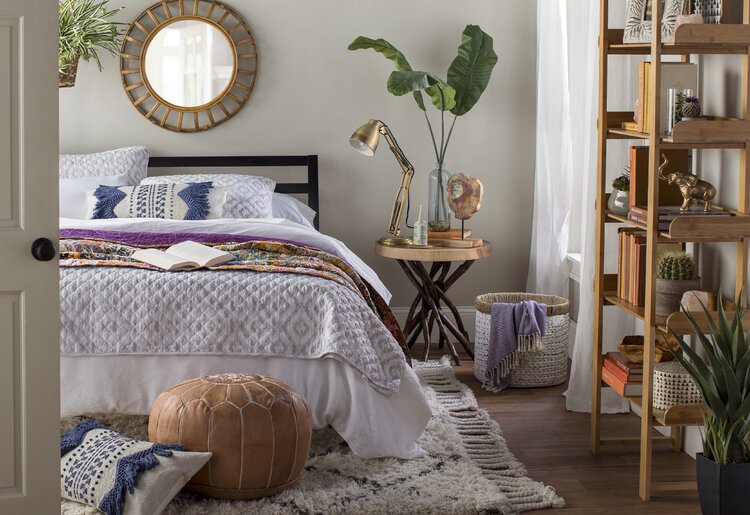 Photo courtesy of: Wayfair
Coastal
This decor style is inspired by white, sandy beaches, beautiful blue waters, and beachy skies. Common features include light, airy colour palettes paired with blue and green accents and natural elements. Furniture is usually comfortable and airy, in a cozy white or beige.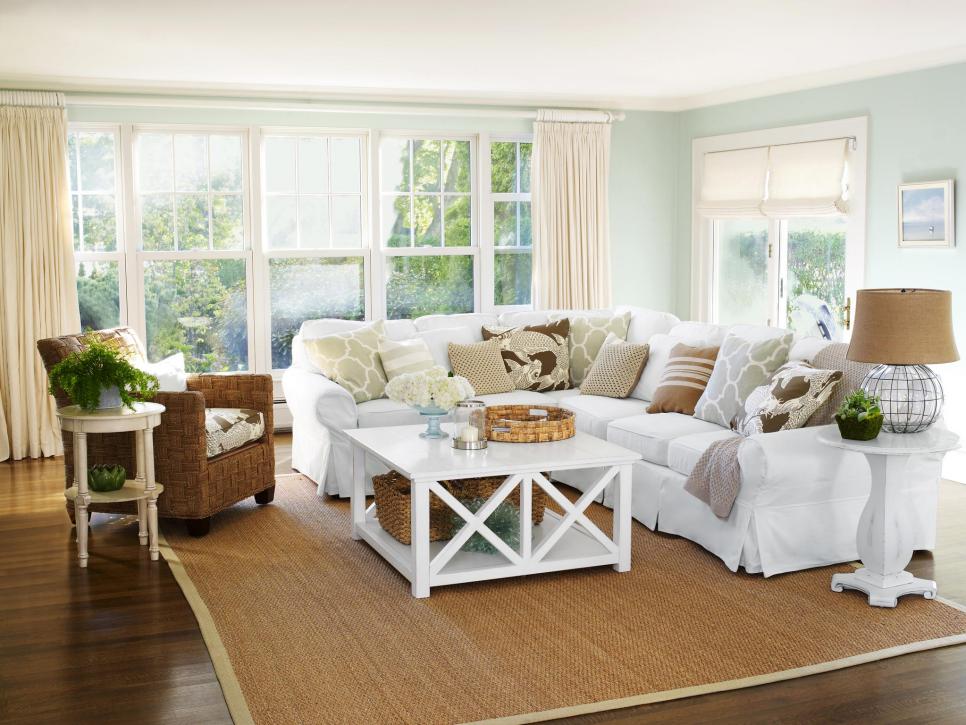 Photo courtesy of: HGTV
Art Deco
Picture yourself at a Gatsby-inspired party, and you'll find Art Deco. This style features geometric shapes, dramatic lines, and sleek forms, with bright, bold (sometimes clashing) colours accented with chrome hardware, glass tops, and mirrored accents.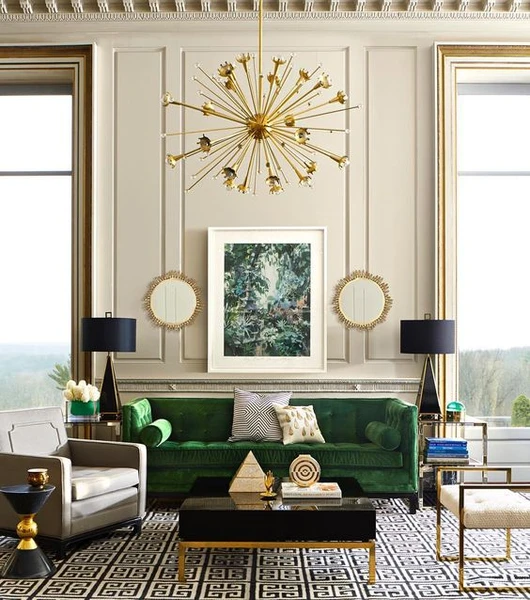 Photo courtesy of: Interiors Online
French Country
French Country design may include soft tones of purple, sage, grey, or creamy white. Casual and elegant, this style mixes elements such as aged metals, distressed wood, and patterns like stripes, florals, and toile.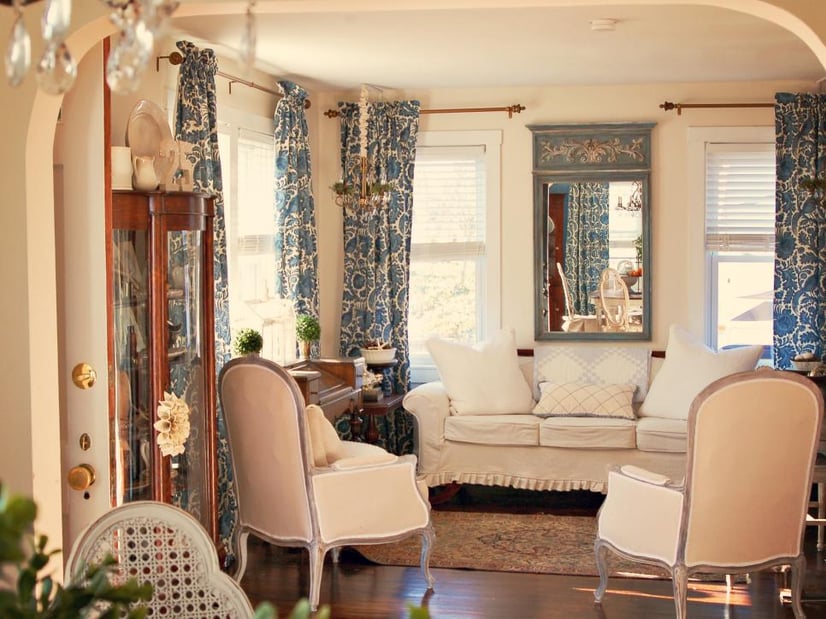 Photo courtesy of: HGTV
Eclectic
Different from bohemian, Eclectic décor pulls specific aspects from different styles to bring them together in a complementary environment. Delightful and surprising, this style gives a room a wild-esque feel with different colours, textures, and patterns while being cohesive.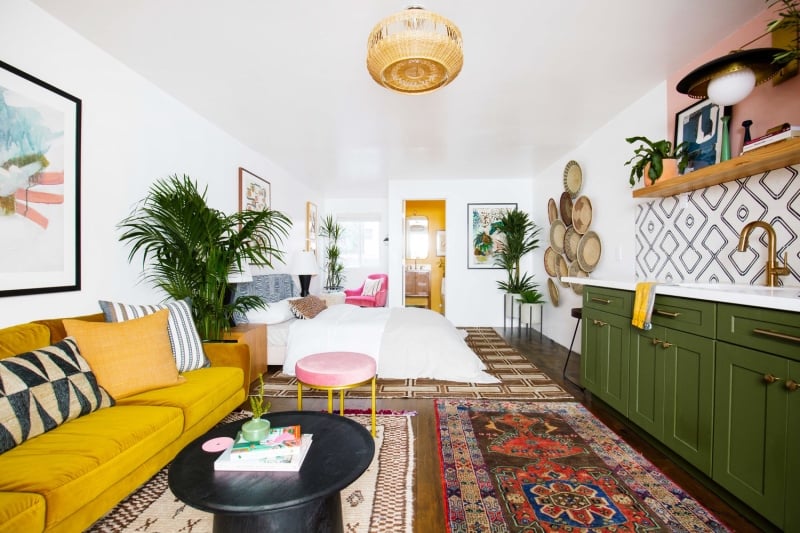 Photo courtesy of: Hayneedle
Industrial
Industrial décor is inspired by the conversion of industrial spaces into loft apartments. It provides a sense of being 'unfinished', while featuring materials like metal, leather, and rustic wood. Exposed building materials such as brick, ductwork, and wood beams add a unique element to this style, which can be accented with dangling metal light fixtures, sparse functional furniture, and abstract artwork.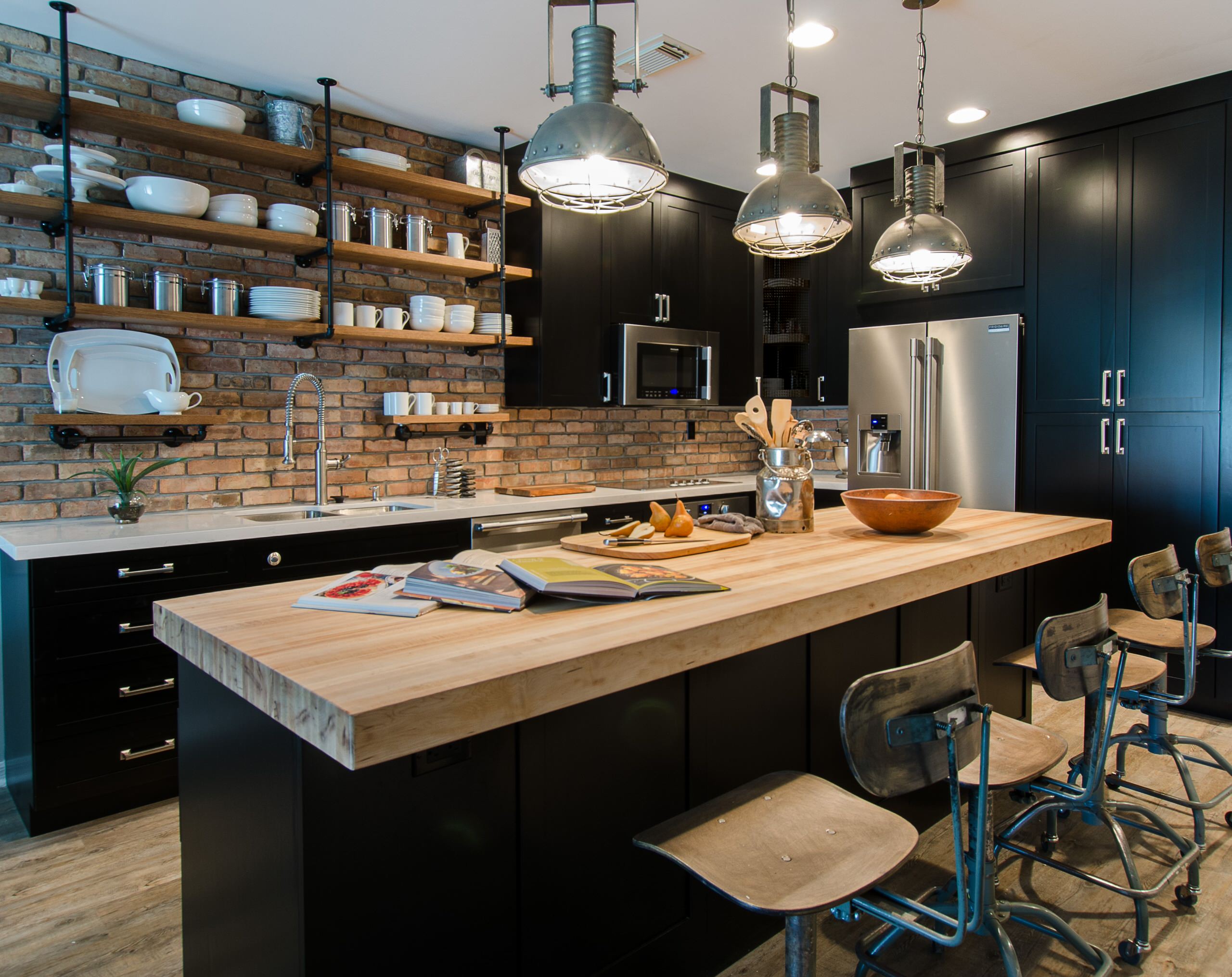 Photo courtesy of: Houzz