Were you looking for a new home before COVID-19 and have finally found the perfect place? Are you a little unsure of how to move forward with the mortgage process? We're happy to tell you that you can still move forward with your plans.
We've reached out to our trusted Mobile Mortgage Advisor, Paul Croteau from CIBC, to provide us with an update on how banking and the mortgage process has changed as a result of COVID-19.
---
A note from Paul:
As the COVID-19 situation continues to rapidly evolve, I wanted to assure you that as a Mobile Mortgage Advisor I remain ready to support you with all your mortgage needs.
CIBC has put in place proactive, precautionary measures that allow us to be flexible and work differently as we manage through this situation. As part of these measures, we can now complete a mortgage application completely remotely without requiring an in-person meeting. We are able to leverage technology to enhance our digital processes including the ability to accept e-signatures.
The safety of you and your family is most important to me and this remote mortgage application process will allow me to continue to support your mortgage needs while maintaining social distancing precautions.
I am here and ready to help support you. If you have any questions or need more information please do not hesitate to contact me.
- Paul Croteau, Mobile Mortgage Advisor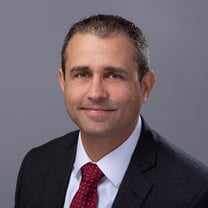 Phone: 905-321-3230
Email: paul.croteau@cibc.com
---
Learn more about CIBC's response to COVID-19 and any updates in regards to financial relief programs, ways to bank, or FAQs.